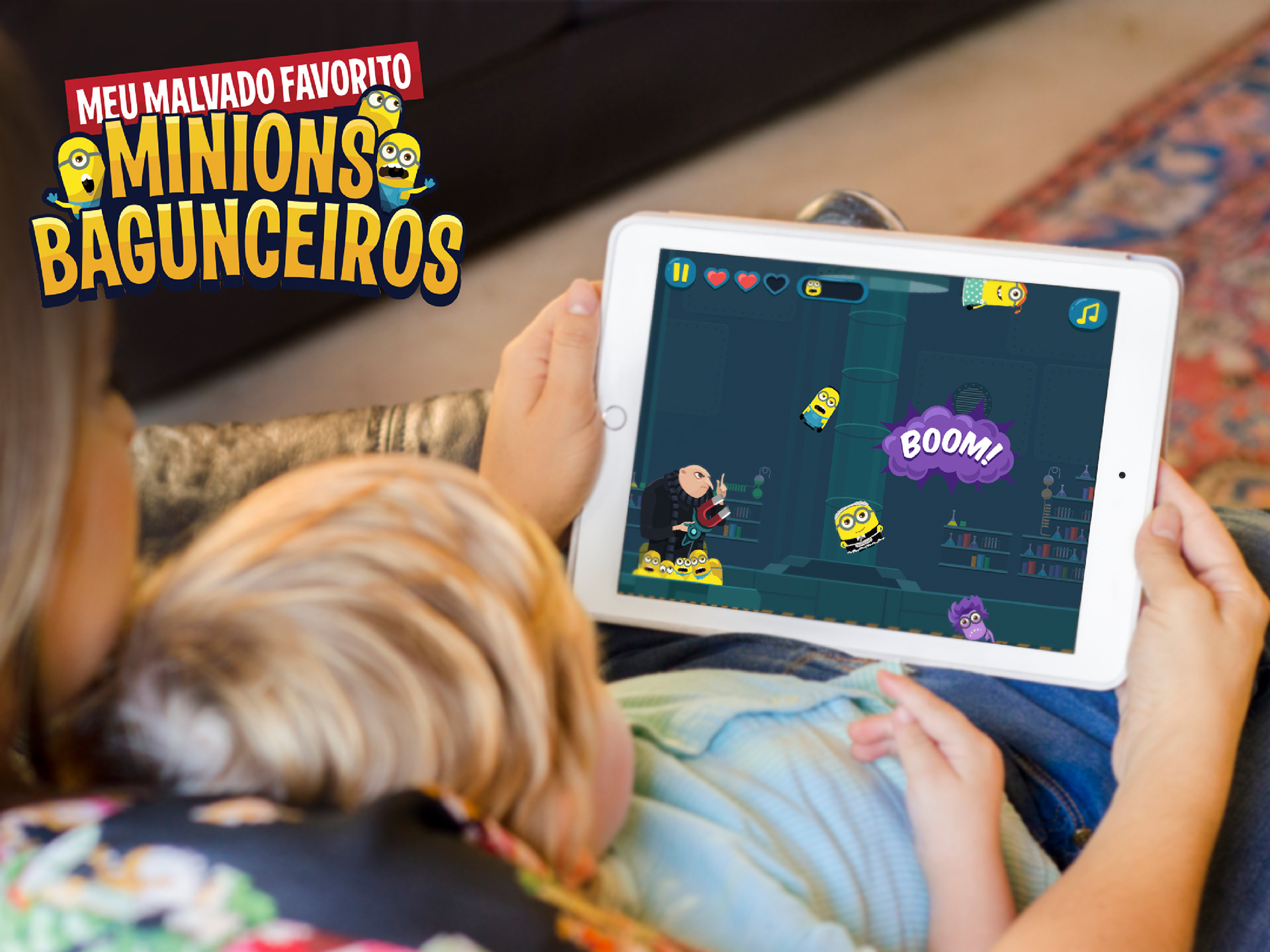 Minions Bagunceiros - Ipad Game
Minions Bagunceiros is an iPad game for children. It was created based on the movie Despicable Me, from Universal to be used in an Ipad Application called Telecine Play Zone that works as a play center for children in Brazil.
On the game, the children have to keep capturing the Minions by taping on them, but the tricky part is that you need to avoid taping on the purple minion. Otherwise, you lose points.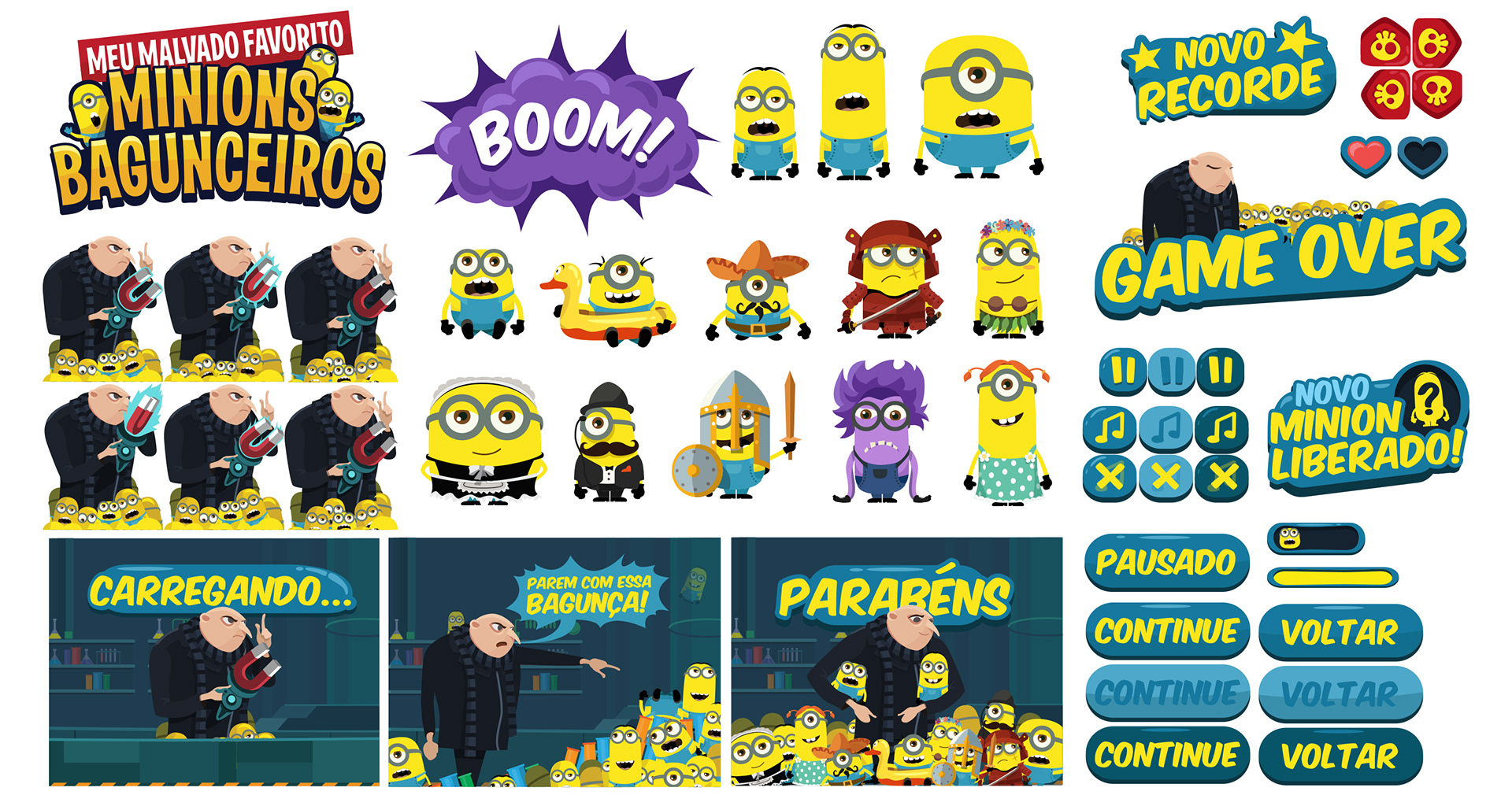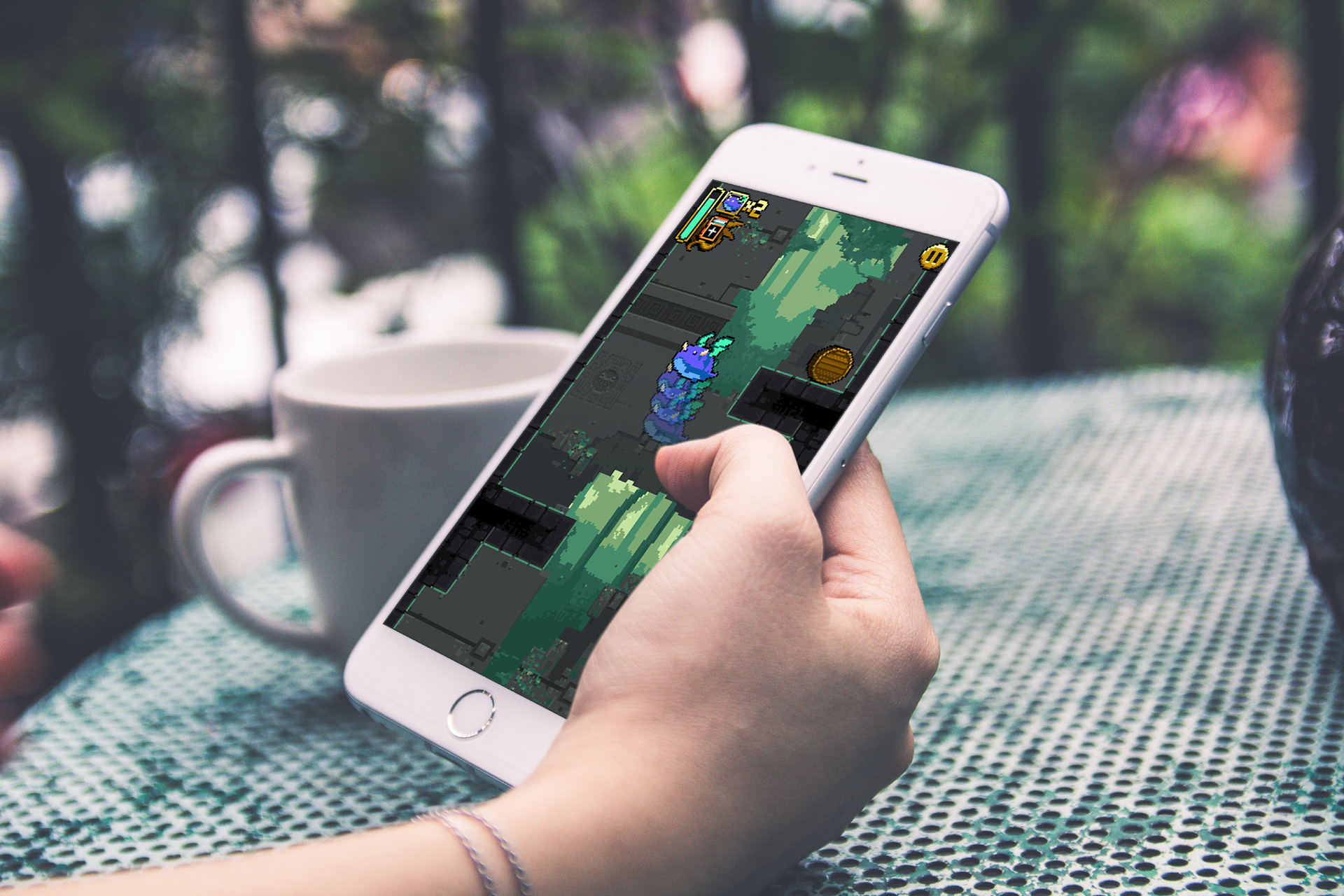 Mavi's Quest
Mavi's quest is a pixel-art vertical scroller mobile game where you need to keep swiping up to make the baby dragon, Mavi, return to his house in the sky. In a nutshell, FlappyBird meets Mario.
This game is a personal side project that I'm working together with two other persons, an Animator and a Developer, the game itself is still in development. Right now, we don't have any release date, and we're still doing some tests.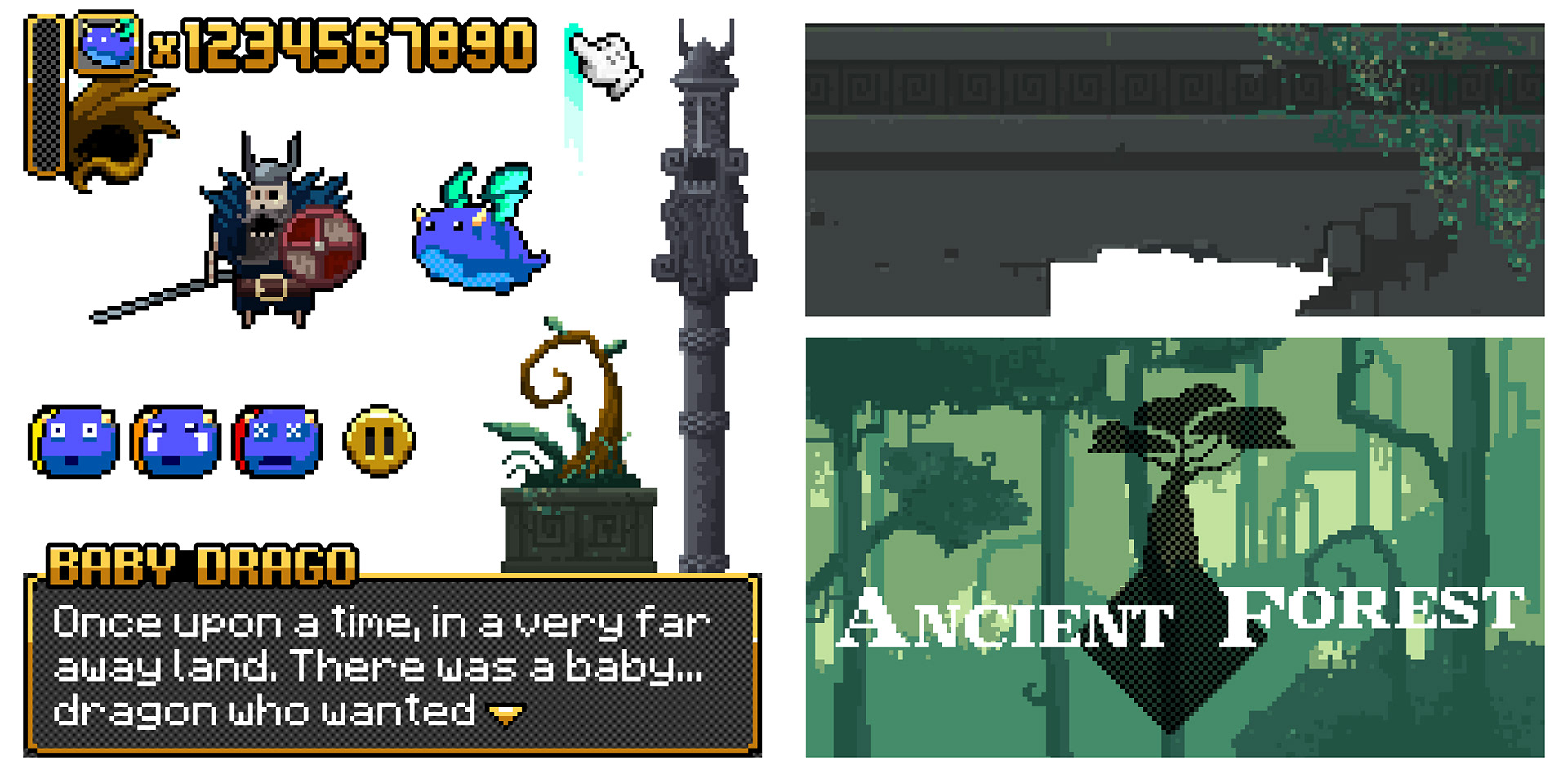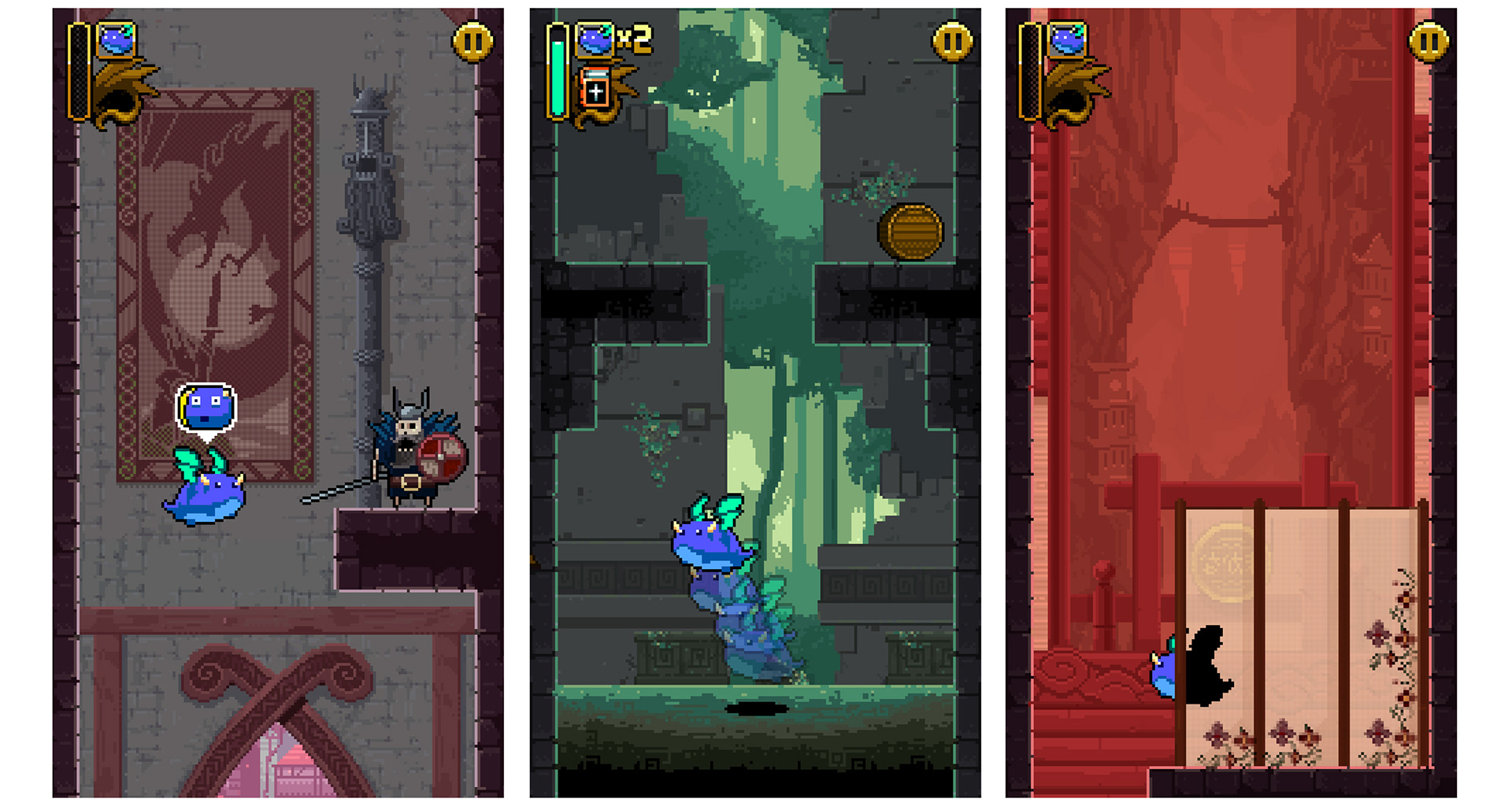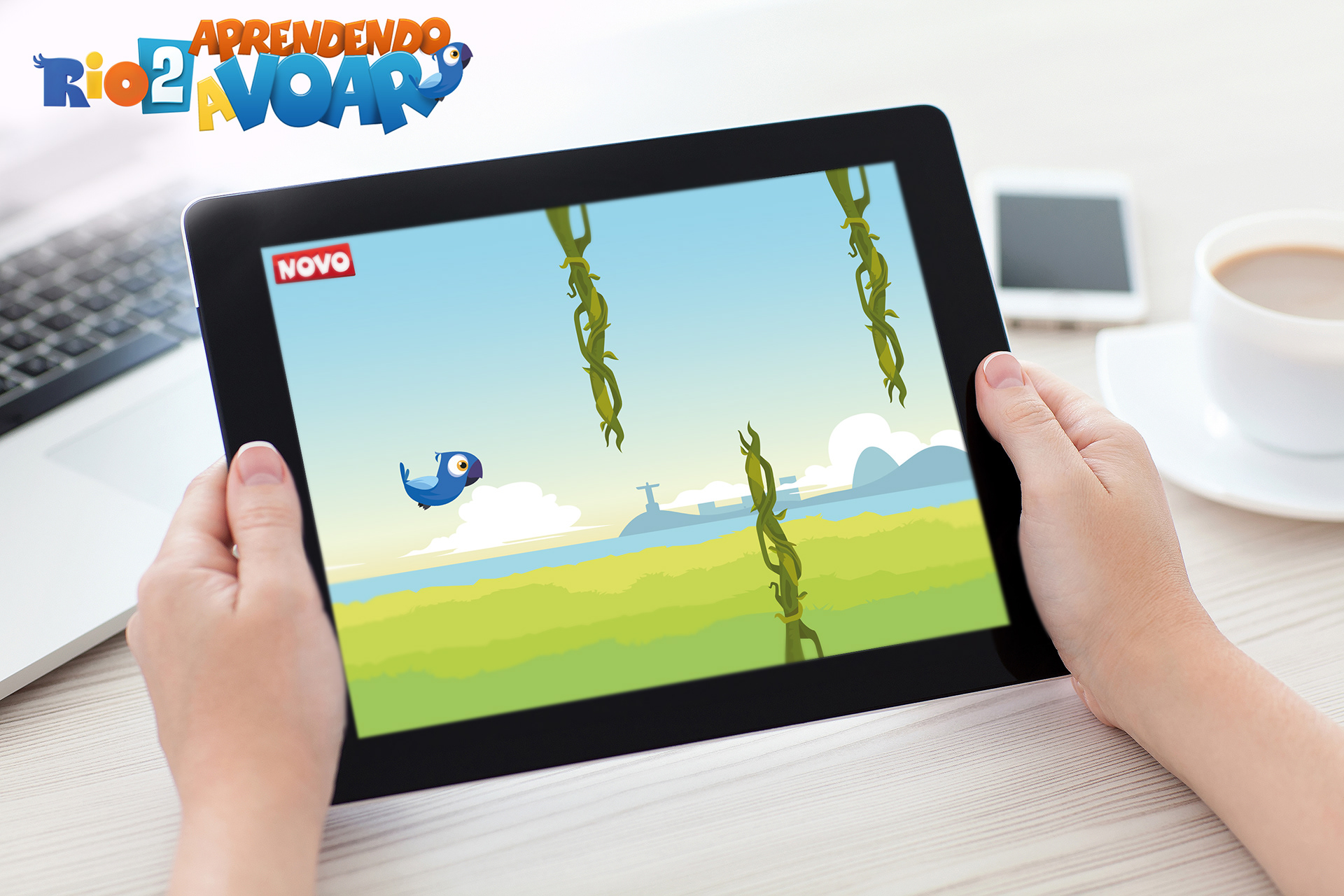 Rio2: Aprendendo a voar - Ipad game
Rio2: Aprendendo a voar is an iPad game for children. Its logic is pretty much similar to Flappy Bird, and it was created just for promoting the movie Rio2.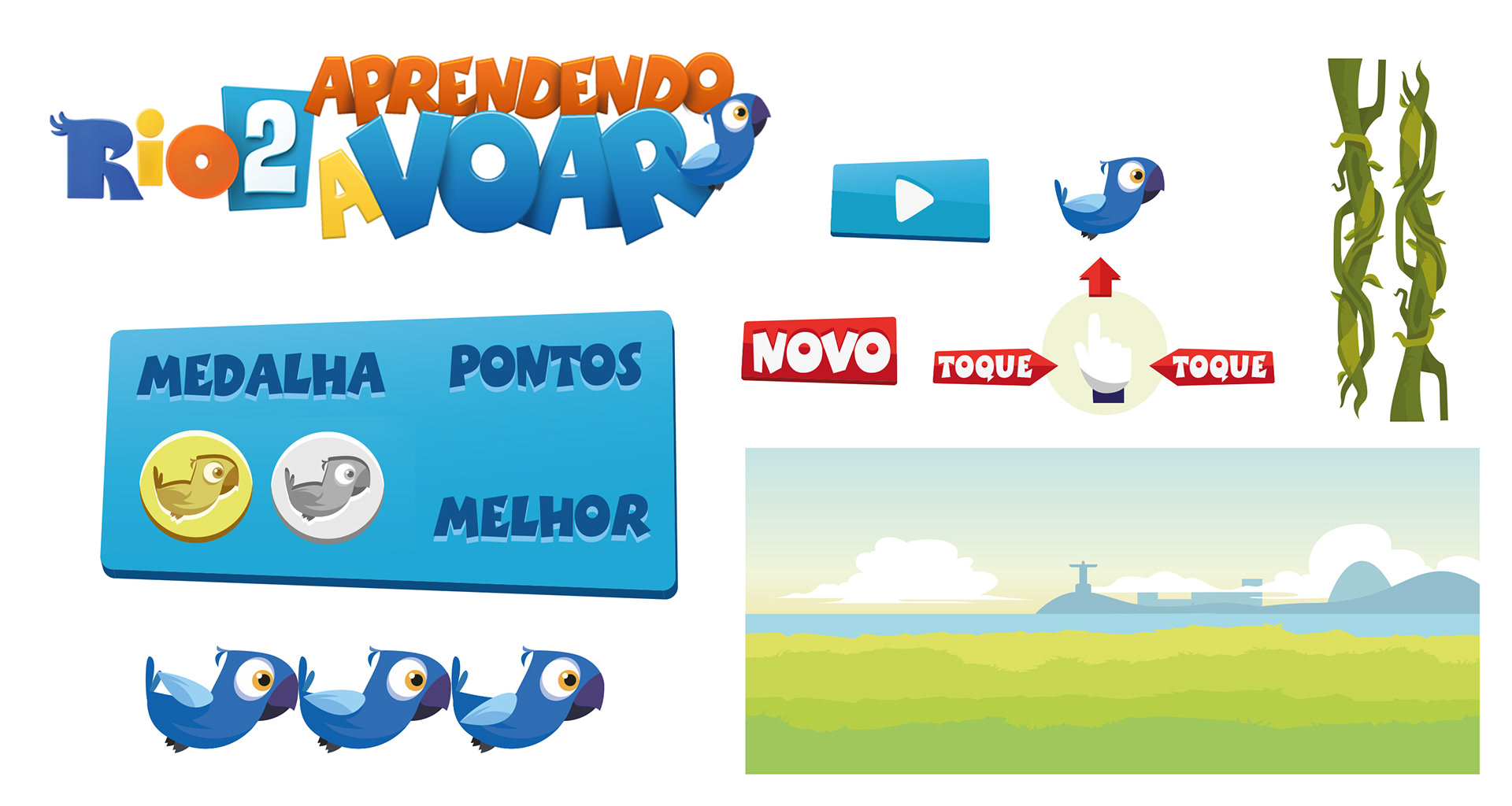 72 hours - Education Desktop Game for Children
72 hours is an educational game created for children to explain how the human fertilization works. While playing, you need to control a sperm and run as fast as you can to meet the egg.